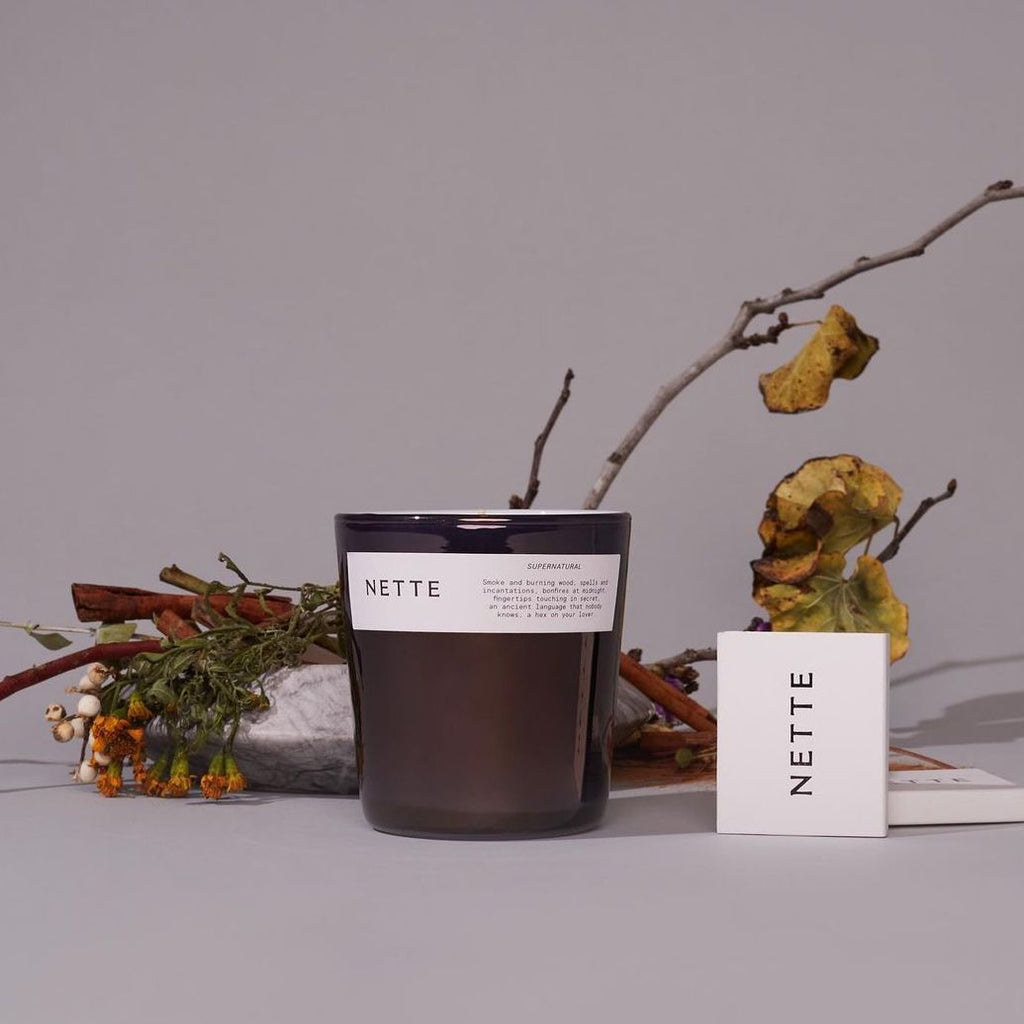 Smoke and burning wood, spells and incantations, bonfires at midnight, fingertips touching in secret, an ancient language that nobody knows, a hex on your lover.
Supernatural was our problem child. It was the fragrance that took endless rounds with our perfumers to perfect (they probably wanted to hit us over the head with a stick of the sandalwood that ended up in the final scent). After dozens of iterations and modifications, though, we nailed it and it was all worth it. This smoky, sexy, dark, wintry baby is a total home run. 
It's our most mysterious fragrance, filled with a luxurious amount of resins and woods, including Birch, Cade, Elemi, Frankincense, and Sandalwood, which lends it a super complex warmth and depth that is truly perfume-worthy. We wanted something comforting and smoky, and it definitely has its smoke, sure, but it's not a straightforward, hit-you-over-the-head chimney smell--it's so much more. With the subtlest hint of Cinnamon for a touch of toast and sweetness, Labdanum for a hit of earthy musk, and Geranium for a totally unexpected peppery green floral addition, this candle is like a walk in the lushest, most magical forest you've ever been in. A forest of dreams.
Our founder, Carol, took early morning sunrise walks every single day this year through the woods in East Hampton, where she was sheltering in place and they became a meditative, centering ritual to lean on in an otherwise insane time. This candle reminds her of those mornings in the woods and brings the deepest sense of calm. We hope it does the same for you.