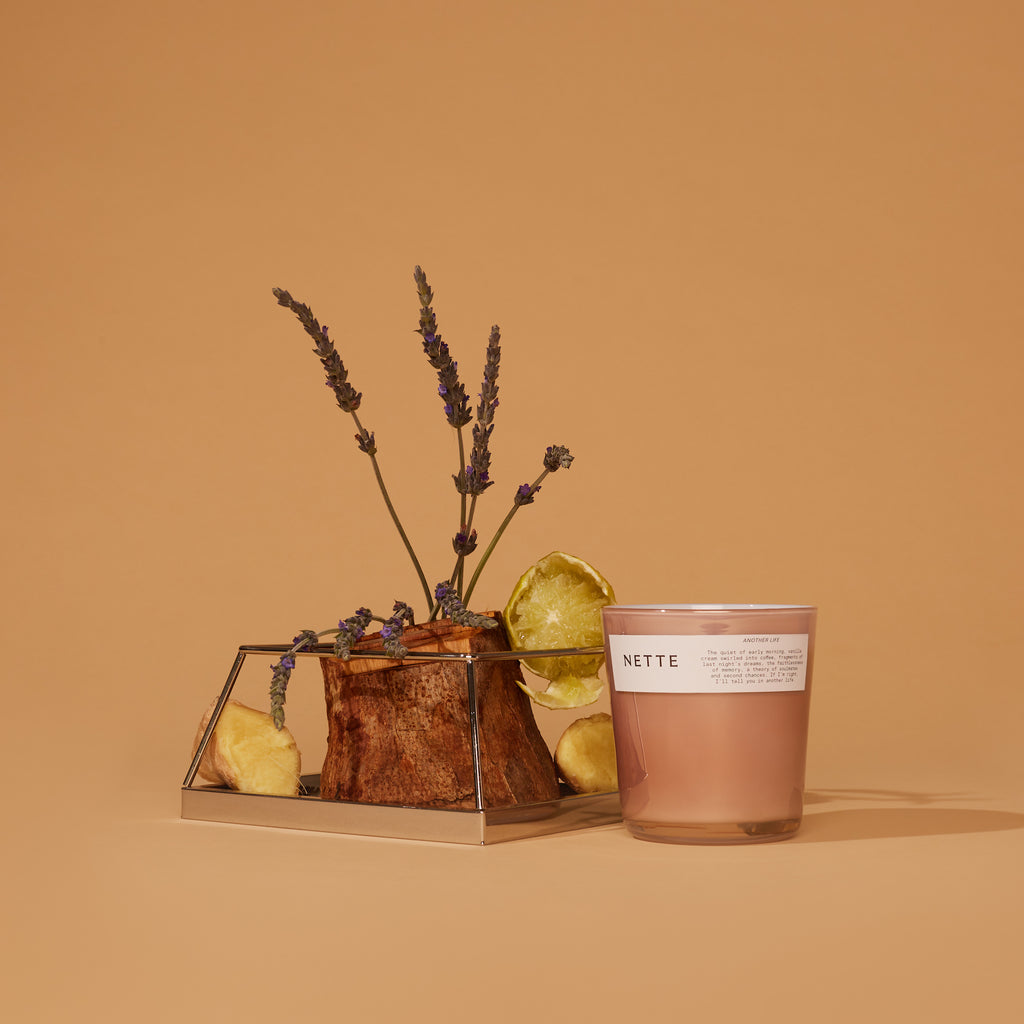 The quiet of early morning, vanilla cream swirled into coffee, fragments of last night's dreams, the faithlessness of memory, a theory of soulmates and second chances. If I'm right, I'll tell you in another life.
When we started working on Nette nearly a year ago, we had the foundations for our first four fragrances pretty set in our minds, but we never could have fathomed how addictive Another Life would end up being. We knew we wanted a super sophisticated vanilla/tonka bean scent, something that would stand out amongst a sea of overly sweet, "basic" vanillas on the market. 
During our initial calls with our perfumers, we talked about a scent that would embody a quiet Sunday morning, clouds of cream in Turkish coffee, crackling leather worn with time, the idea of dreams as glimpses into other lives and alternate possibilities. This idea of soulmates--people that you find over and over again through lifetimes, an infinite number of chances to get it right. Certainly an abstract brief, we know, but what we landed on ticks all of these boxes and more. 
Our base of toasty vanilla is made all the more complex thanks to Cocoa, Lavender, and Cedarwood — a combo of notes we would never have thought to put together, but in practice, the most intoxicating union. We added in a touch of Fresh Citrus and Ginger to bring a little levity, and the result is as otherworldly as we hoped. 
The name? Well, it's pretty out-there too. Have you ever seen the early aughts movie, "Vanilla Sky"? It's weird — there's no other way to put it – and it's amazing. In it, the  ill-fated main characters say that they'll see each other in "another life," hinting at this idea of soulmates and second chances.
Just the sort of magic we try to believe in every day.