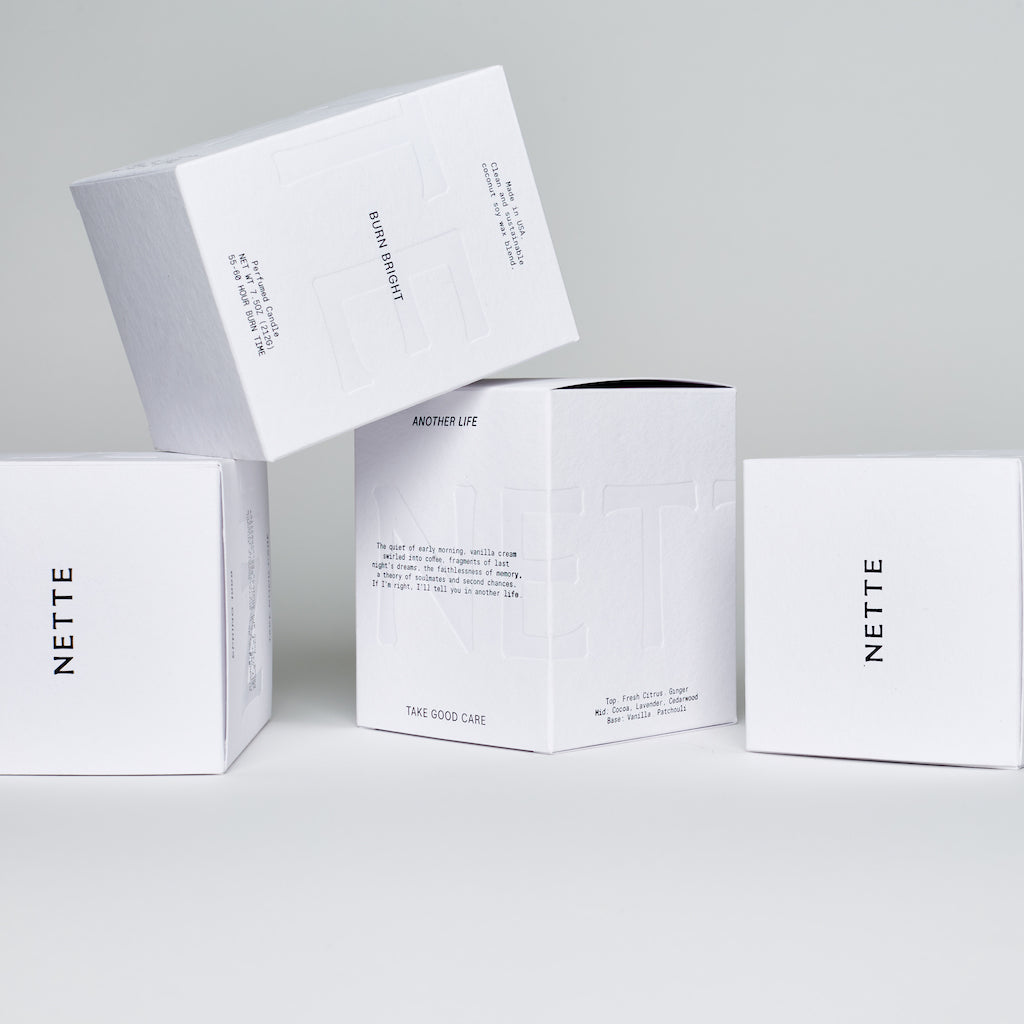 When companies proudly say their paper packaging is recyclable, that's great but it's also a little superfluous since most paper is, indeed, recyclable with the exception of plastic-lined containers like coffee cups and milk cartons, and anything that's been contaminated like tissues and paper towels.

So, instead of using recyclable packaging made of virgin paper, we've made it a priority to use 100% recycled paper whenever possible. And, it has paid off. We were honored to be the only fragrance brand that won in this year's ELLE Green Beauty Stars Awards. ELLE's team of experts fell for our innovative packaging. Keep reading to learn why it's so special.

Our candle boxes are made from pulverized recycled shoe parts and shoe boxes. A small specialty mill in France receives these "leftovers" from a shoe factory very close to their facilities and uses them to make our paper, which looks and feels utterly luxurious. The decision to use this material wasn't an easy one because it is so expensive. Literally, the most expensive option on the table.
Once the paper is created, it gets sent to Kingsbury Press, an amazing printing company based in London that combines traditional craftsmanship with the latest technological advancements. Their facility uses rain water harvesting, LED lighting, recycled heat, and an air filtration system that releases nothing into the atmosphere.
On top of that, we go beyond the box, and print using a seaweed-based ink and use a biodegradable, compostable, SFI-certified and fully recyclable alternative to bubble wrap to ensure your candles get to you safe and sound. 
Last but definitely not least, we're working to get our entire supply chain plastic-free as well. It's all part of our #NetteZero goal, which you can read more about here.
One thing we've learned in the process of creating Nette is that sustainability truly is luxury. We could've gone with less sustainable options that looked great and were a lot cheaper, but that's a compromise we aren't willing to make, now or ever.
Take good care.