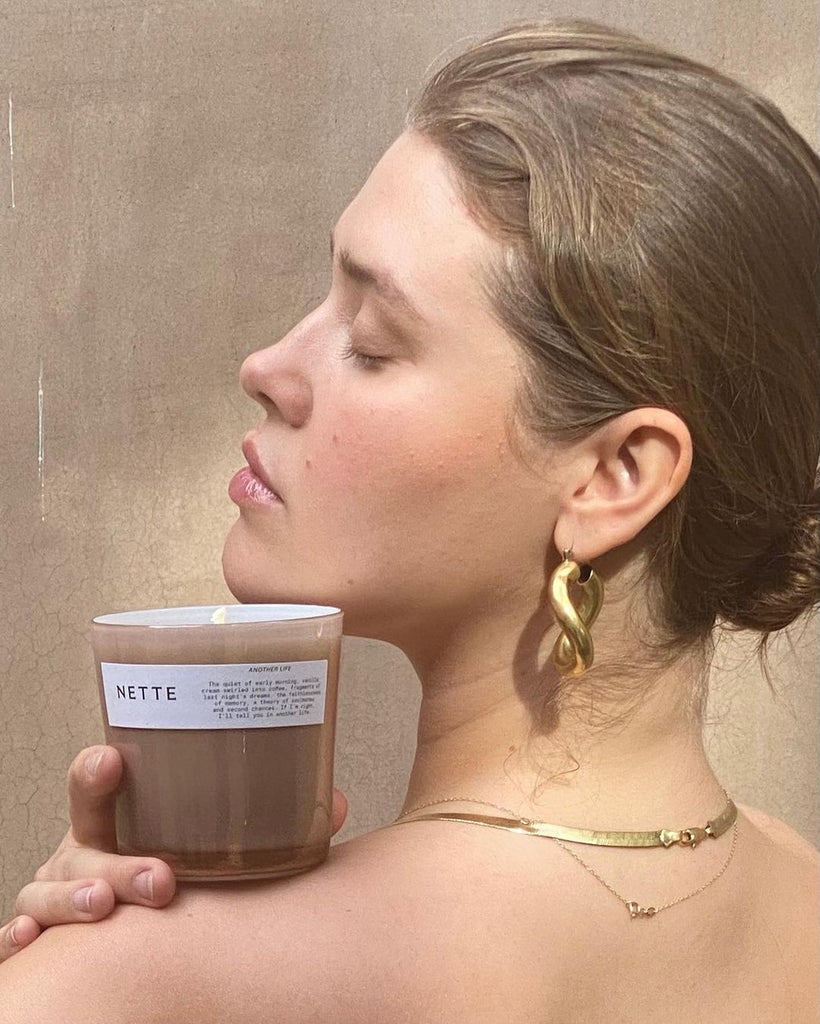 You know when you were young and your BFF had a cool older sister who you just idolized? She seemed to have it all figured out and existed in that sort of effortless confidence and self-assuredness that we all dream of? That's how we view our Charlie Max. To us, she's endlessly cool and utterly inspiring. Read on to get to know Charlie for yourself (and be sure to follow her on IG). 
Hi Charlie! Tell our readers a little about yourself. 
I'm an LA based multi-disciplinary artist, plant-based chef and passionate planet lover. My main goal is to inspire and encourage others to express themselves freely.
You've worked with some pretty incredible brands. How did you get your start? Are there any standout collaborations of the past year that you can share? 
I started my journey by simply collaborating with my friends and taking on small shoots here and there. As I grew more comfortable in front of the camera, I found a new confidence and acceptance of my body and myself at large. That confidence caught the attention of many of the amazing brands I am fortunate enough to have worked with since. 
One of my favorite collaborators is Plant Paper — it's a 100% bleach-free, formaldehyde-free, and BPA-free toilet paper. Most toilet paper is made with a gallon of bleach, formaldehyde, and other toxic chemicals in every roll. These chemicals harm our bodies in our most intimate, vulnerable areas, entering the body through micro cuts and leading to hemorrhoids, UTIs, and vaginitis. When we buy traditional brands, we're not only funding the destruction of virgin North American forests but also supporting their founders, who in turn donate millions of dollars toward rolling common sense environmental protections and curtailing people's civil rights. 
I highly recommend you make the switch.
We're obsessed with @fude_____ — how did you come up with the idea? 
I wanted to build a platform that celebrates both our bodies and what we feed them. I wanted to create a space that is liberating, informative, and creative for everyone that is open to change.
Fave food? 
My daily elixir consists of maca, spirulina, mesquite, chia seeds, hemp seeds, cacao, coconut oil, plant-based mung bean protein, and a little agave. It gives me all the natural energy I need to take on the day without any caffeine. Follow fude for more :)
What warming recipes are you turning to this winter? 
Curries! I love a good spicy coconut curry with veggies. They're simple to cook, you can be liberal with various ingredients, and they make me feel warm and yummy.
Tell us about your favorite ways to take good care of yourself. 
Kundalini meditation, cooking naked, painting with friends, designing my interior space, and travel.
Your nude portraits are incredible — any tips you can give our readers on capturing themselves in a similar light? 
Take a deep breath and connect to yourself — neck long, chest out, shoulders down and back. Feel your strength. Fake it till you make it!
What are you most looking forward to in 2021? 
Meditation, good plant based food, and loving connections.