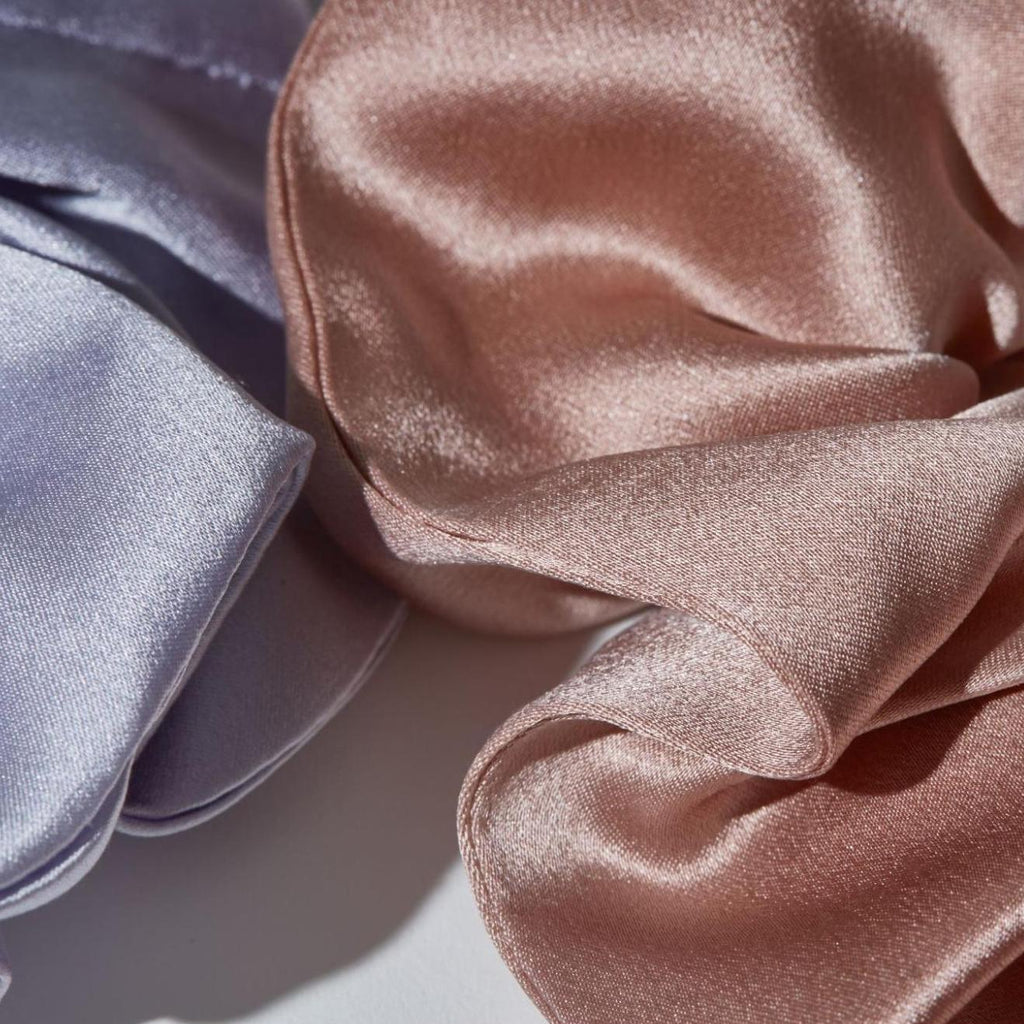 When we set out to create our scrunchies, we tapped Gigi Burris to help us bring to life the most luxurious silk scrunchie on the market. Why silk? Not only is our 100% silk charmeuse fabric soft to the touch and extremely chic when worn on the wrist, it's also the perfect material to help preserve the health of your hair. 
Your hair is fragile — there's no getting around it. And, with damage from heat styling and breakage from brushing already at play, you have to be careful with what you choose to use to tie it up. 
Silk offers less friction than a traditional hair tie and we've taken care to use the best, most luxurious silk we could find along with a special Japanese corded elastic to help avoid the breakage and fraying that can come with regular hair ties or even other scrunchies made from lesser materials. Our scrunchies won't pull at your hair when removed, rather they easily glide right off with zero friction. Friction = breakage = frizz. 
So, when it's time to chill out and toss your hair up, you can do so worry-free with our scrunchies — available exclusively in our Take Good Care set.