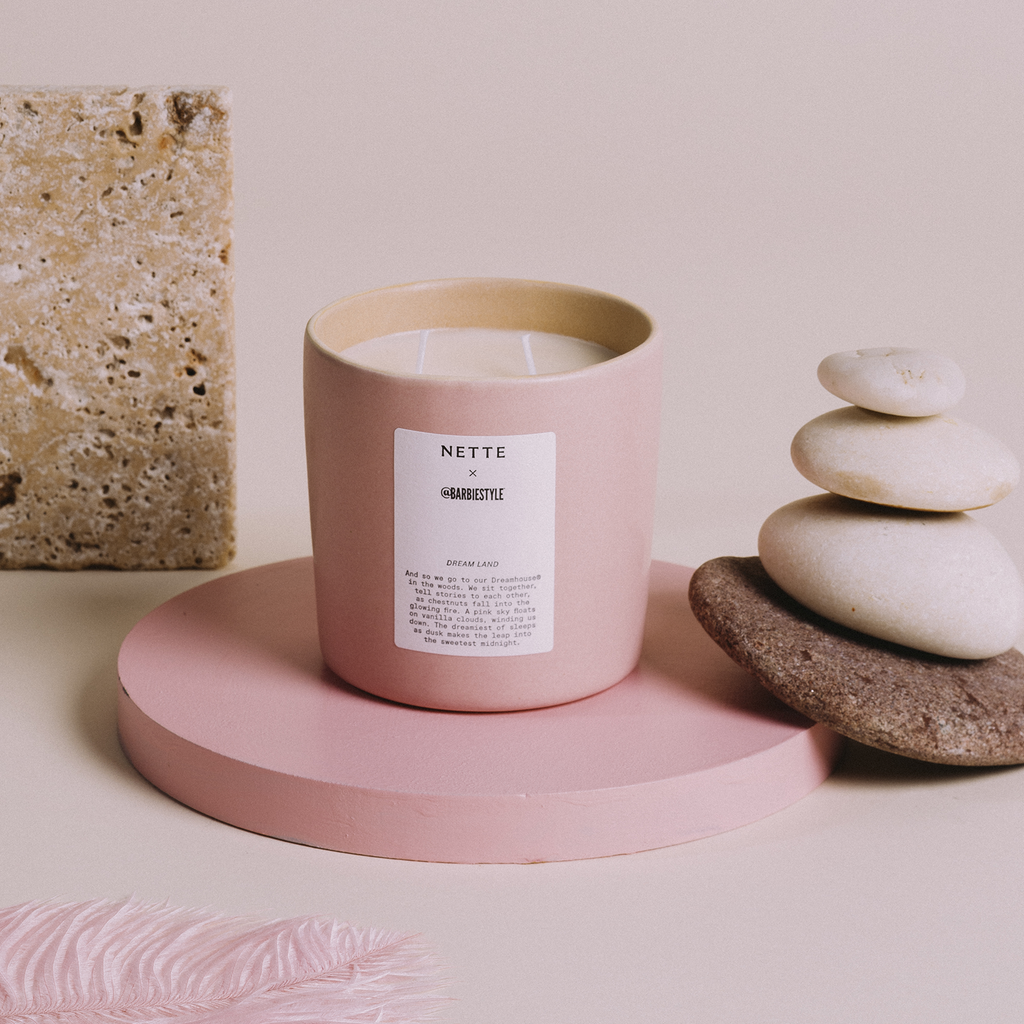 This is what Barbie's Dreamhouse® smells like. We are so thrilled and honored to have been selected by @barbiestyle™ to develop Dream Land, an incredibly special, exclusive candle inspired by what we imagined Barbie's space smells like. Hint: It's sophisticated and fun, just like Barbie herself. 
The fragrance features pink pepper, roasted chestnut, leatherwood LMR, and vanilla bean for a confection of a scent that's as addictive as it is delicious. The leatherwood smells like a heady mix of tobacco, spice, and woods, which is sultry and intoxicating. It's given a touch of softness and smoothness with the roasted chestnut and vanilla bean. 
The vessel was handmade in Philadelphia by Felt + Fat in Barbie's signature pink and it's food safe, dishwasher safe, and microwave safe, so you can use it as your new favorite coffee mug #aftertheburn.
Best of all, for each Dream Land candle sold in the month of March, Mattel will donate 5% of its proceeds from the sale and will match the donation (up to $50,000) to the Barbie Dream Gap Project.
Learn more about Dream Land here.