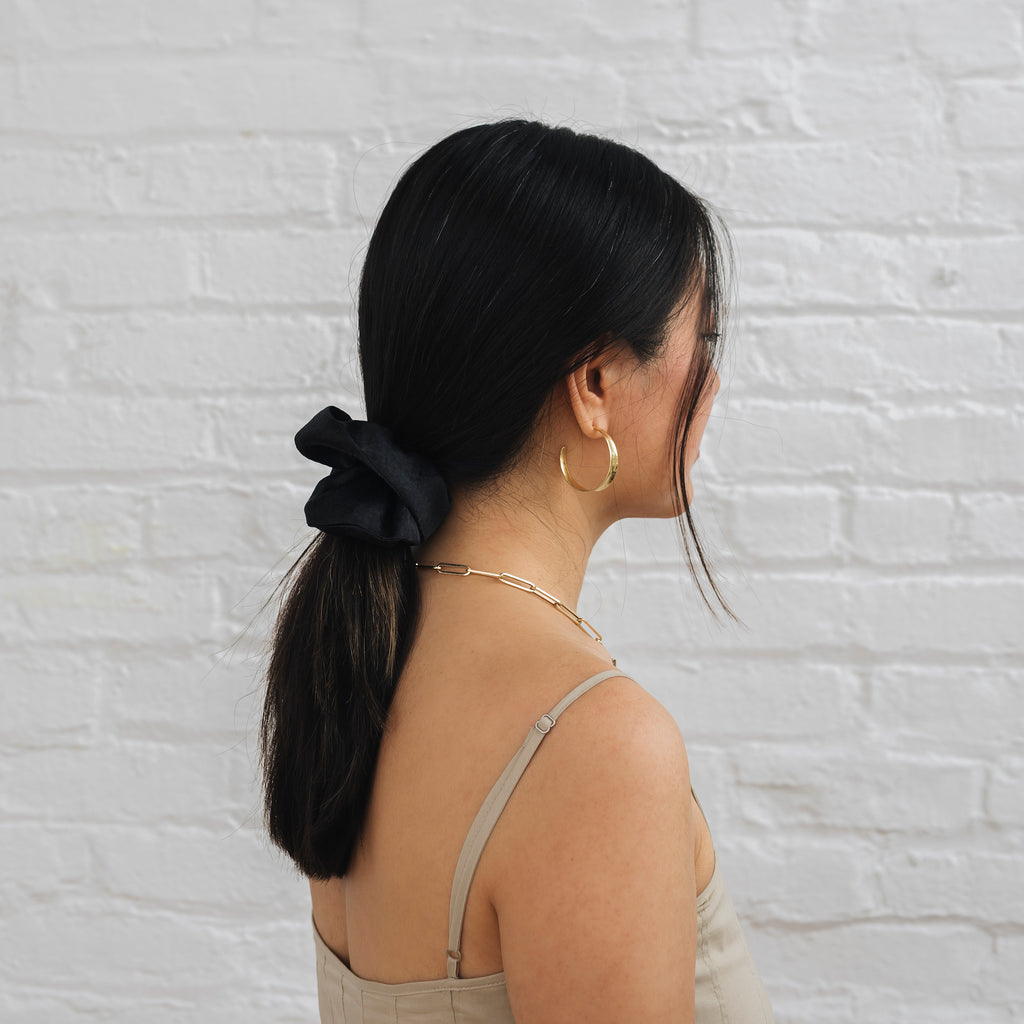 They say if it ain't broke, don't fix it, but that's not how we operate at Nette. We loved our initial silk scrunchies, but we knew they could be even better. So, of course, we hit the drawing board and created what we think is the dreamiest, most sophisticated scrunchie on the market. 
Once again, we collaborated with our friend and CFDA-nominated milliner Gigi Burris to bring this baby to life and she did not disappoint. Our inky black hammered silk scrunchies  are fashioned from the most special silk that comes from the same fabric mill that Vera Wang uses. 
And, to take things one step further, Gigi and her team wash all of the silk before they begin hand-sewing the final product. It's this process that helps give it that textured hammered  finish that we love. A true labor of love.
Needless to say, we're obsessed and have been wearing it daily. Shop this must-have here.