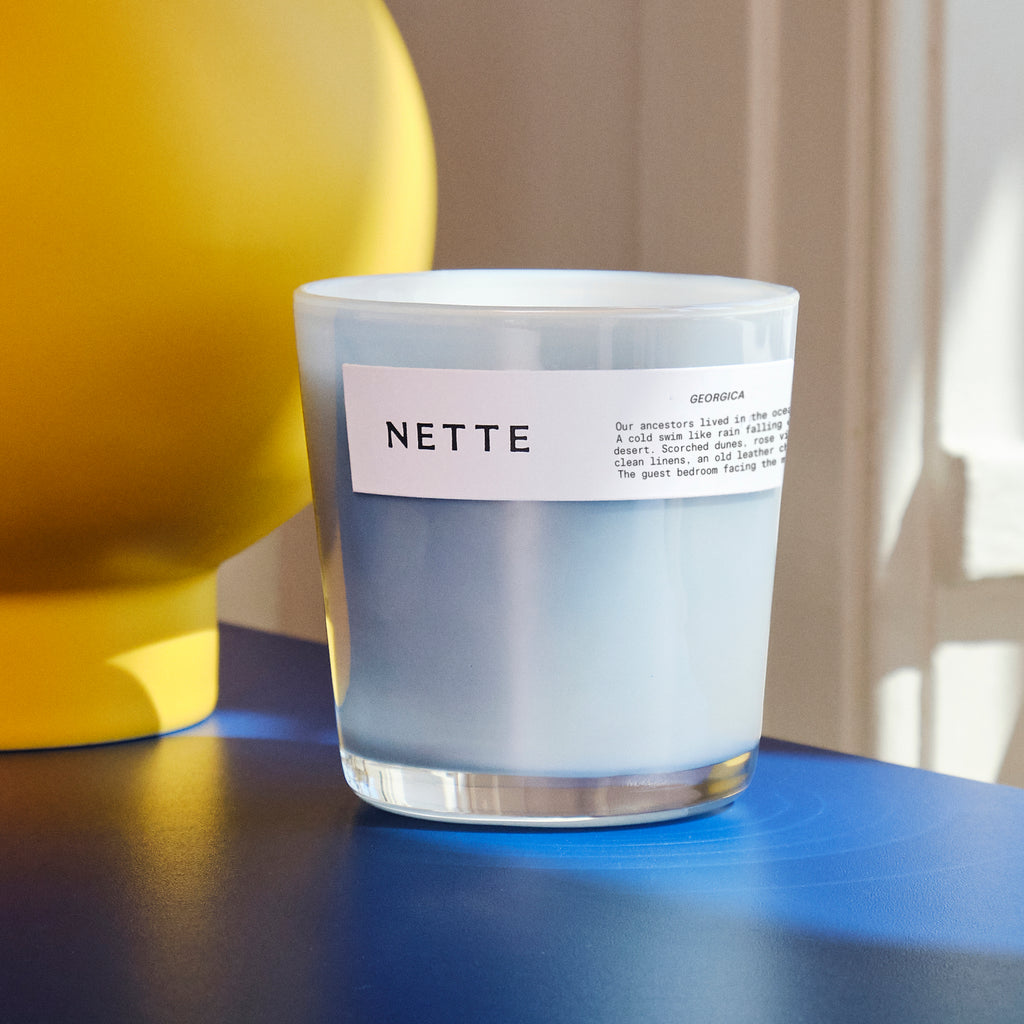 By now you know we love upcycling. We're all about breathing some unexpected new life into our favorite things — chief among them our vessels, which do wonderfully as vases, pen pots, and so much more. But our love of upcycling doesn't stop there. We'll let you in on a little secret...even a few of our rarest and most precious fragrance ingredients are upcycled. 
When we learned this was a possibility, we knew we had to jump on it. We can always count on our partners at IFF and LMR Naturals to be at the forefront of any sustainable advancements and this was no different. Rose Essential LMR, a key component to our fan-favorite Georgica candle, is upcycled. 
Before we dive into things, we want to quickly explain the difference as we see it between recycling and upcycling. Recycling refers to the process of turning a product into something that, more often than not, is of lower quality than the original product — newspaper into recycled paper, for example. Upcycling is the very specific practice that takes a product and transforms it into something of higher quality or something that has a completely different use. 
Our LMR Rose Essential contains all the scented molecules from living rose petals — including those derived from essential oil and rosewater. The research team at LMR Naturals discovered that the discarded rose water obtained from the hydrodistillation of rose petals still contained scented molecules — something that's certainly not to be wasted. By recovering these aromatic compounds and combining them with rose essential oil, the team is able to produce an exclusive, sustainable extract. 
By utilizing this by-product, LMR Naturals improves yield and reduces energy consumption. One kilogram of standard rose oil is created using 4000 kilograms of roses, whereas one kilogram of Rose Essential LMR can be created using just 2000 kilograms of roses. 
Plus, it smells absolutely intoxicating. Get to know this incredible ingredient in our Georgica candle.